Quality Focussed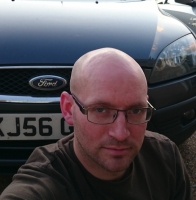 Mat Hellard is keen on car audio. He has had a couple of false starts during his journey toward great car audio as is quite normal. Having some installation skills and training due to his work, he wanted to undertake an install in his car to further understand how to make a car sound great.
I was naturally delighted to play a very small part in the speaker selection in his system. Mat is a fan of the magazine and completely gets what we are all about and it was as a result of reading Issue V that Mat finally made up his mind to go for audison Prima speakers. Mat had previously leaned toward Hertz ESK 165's which I had recommended in a club news bulletin. I recommended these on the back of a demo I had recieved which impressed me greatly. I liked the drive and edge of the mid frequencies and felt they were perfect for classic rock music ( I still do by the way!). However, the launch of audison Prima speakers caused me to get very excited by the innovation offered by these ground-breaking speakers and when I heard them in the Ford Focus we featured in issue V, I waxed lyrical. In the meantime, Mat had caught up with Jas and Brian (directors of high end car audio distributor FOUR) at a show and sat in both of their cars which completely changed his view of what was possible and I believe subsequently, the music he listens to.
As with many who start this journey, Mat had preconceived ideas around the amount of bass and in fact, the amount of full range speakers required in a car. This is completely normal and something we come across every day. As he was taking this job on himself and working to a tight budget, he needed to be certain that he made the right choices at every junction. We have communicated quite a few times during the build and it has been fascinating for me to see how Mat's experiences have changed his attitude. Away went the plans for the completely unnecessary rear fill speakers, there was to be just a single subwoofer and he had an ambitious plan to fit audison Prima AP 8 woofers into the front doors of his Focus despite this meaning a fairly major modification to the standard speaker position which is designed around a 6.5" speaker. As you can see by the image below, he has managed brilliantly with this feat suggesting that his practical skills go well beyond those of the average DIYer! - I guess I am pleading with the majority to not try this at home folks!
In the boot sits a custom built slot-ported enclosure containing a single Hertz Energy ES250 10" subwoofer finished in colour matched carpet and in the spare wheel well is an audison SRx 3.1 amplifier which is still yet to be trimmed in. This will of course be completed before we shoot it for the magazine.
Mat has gone to town with Skinz sound treatment products employing sound deadening not only in speaker positions but also in most of the rear luggage compartment. This is a very smart move for those with the time and patience to do it, as an empty luggage compartment can act as an amplifier of road noise and rumble from the rear tyres, seriously compromising bass performance. Mat has also filled the front doors with Wave Diffuser which makes the 8" woofers project more of their sound into the cabin, practically removing any possible attentuation from backwaves caused by reflected sound at the back of the speakers. The tweeters are mounted in the stock positions. This can be an issue when using ordinary tweeters as the listener is hearing the tweeters off-axis. However, Prima tweeters have an incredibly wide dispersion characteristic due to their innovative design and so even when not directly fired at the ears, a precise image containing height, width and depth is easily achievable.
I have yet to hear this car or meet Mat however, this is about to change as I asked Mat if he would like to join us at CarFest North this weekend to help us out on our stand. His enthusiasm and keeness are impressive characteristics and he said yes without too much thought. I am very grateful to him for this and looking forward to meeting him at last. Who knows, I may even get an opportunity to hear his car. I will certainly give it a full audition before writing the article for Issue VI of Driving Sounds Magazine!