About Us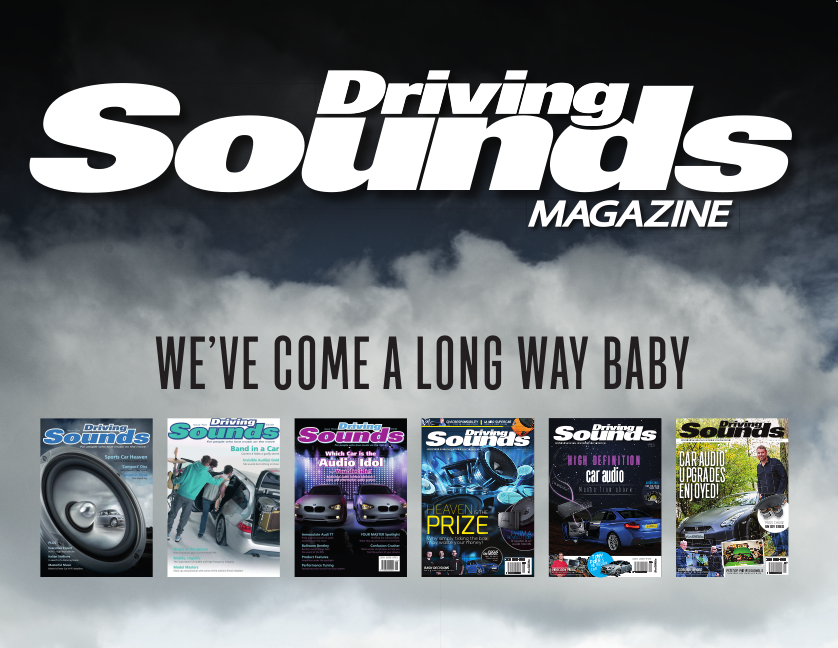 Driving Sounds is currently the only publication in the UK dedicated to the audio upgrade installation market. We strive to publish information to help those new to the market to understand what a vehicle audio upgrade entails, as well as highlighting suitable products.
Our vehicle features are all based on real visits to customers. We get them to tell us about their installs and what the results have done for their driving and listening pleasure. Along the way we pick up vital market information to help make our industry more appealing to new customers.
We distribute the magazine at car related shows and exhibitions in return for a vehicle demonstration. In most cases, once a demonstration vehicle has been experienced by a member of the public, a decision to upgrade is made. Sometimes it can take two or three years for us to see this result.
Currently Driving Sounds is directly supported by FOUR Car Audio and as such, our editorial is based largely on the brands it distributes.
We are always on the lookout for new installations to review. If you have one you would like to have reviewed, please drop us an email: editorial@drivingsounds.co.uk
Due to the current environment, the magazine has been taken solely online and all content, old and new, is available for free download.
Driving Sounds does not carry paid for advertising and adverts that appear are based solely on editorial content.
History
Driving Sounds was first launched in 2009. It is the brain child of Brain Parton, high-end car audio distributor and founding partner, of FOUR Car Audio.
At the time of launch, the car audio industry was in a bit of a state. Many installers had fallen foul of manufacturer induced price wars, as everyone clambered for high volume sales over high value. This was a classic case of a concentrated competitive market eating itself. Over a short period, many installers were deprived of profit and forced to close their doors or simply give up on audio upgrades in favour of non-audio related products that required installation into or onto a vehicle.
Recently established, FOUR Car Audio determined to re awaken car audio. At the time, as now, vehicle manufacturers were too focussed on feature lists and audio quality was shunned as an unnecessary frippery. The youth, around which the previous 10 – 20 years of audio sales was based had hit hard times financially and would only contemplate spontaneous purchases of very poor quality, budget products.
Brian and freshly recruited marketeer, Carl Hynes were convinced that a high-end car owning music lover deserved far more than what was offered at often over inflated prices by car manufacturers. And following a lot of convincing, some key installer's interest in quality audio was reignited. Thanks to the loyalty and support of these key players, we were able to prove that there is indeed a massive market for properly presented high quality audio in cars. The rest of the industry watched with interest and finally the new audio revolution began.
Although the market turnover is far less than in its "hey day", the business is solid and profitable for all. The customer has moved from hot hatch driving youth to grown-ups in executive saloons, supercars, camper vans and even commercial vehicles.
Music is still very popular but quality expectation exceeds the quality of standard fit equipment installed in most new vehicles today. Day-by-day, the aftermarket for car audio products grows. Every day, this modest industry goes about its business, delighting all those brave enough to upgrade their car audio. We hope our content will help anyone looking for a better musical experience in their vehicle to make the right choices.