Porsche The Limits
Thesis, a study in limitless car audio - NEW CONTENT!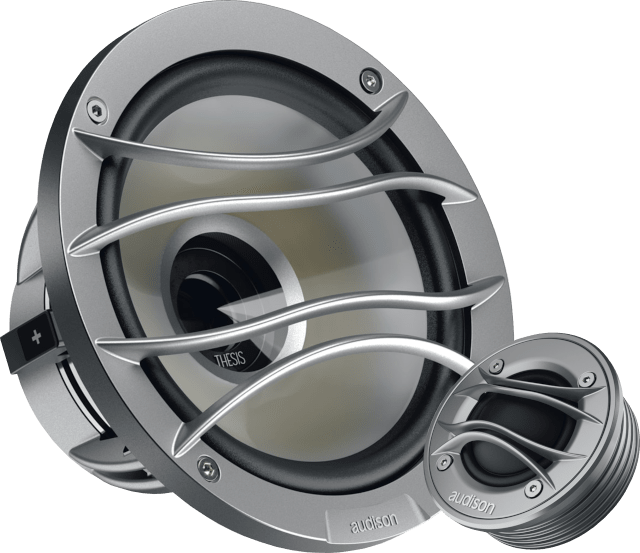 Audison Thesis is an unashamedly high-end range of speakers and amplifiers. It represents the very pinnacle of audio excellence in a car. We tend not to speak much about it, purely because of its niche audience. Resellers tend to display them with reverence, often in prominent display cabinets.
Recently, FOUR UK joint founder and industry visionary, Brian Parton, treated his Porsche to a pair so that we could finally have a good listen and attempt to describe what a customer can expect for their money.
It is important to bear in mind that these speakers are very, very different from the rest of the products we regularly speak about. The product information released by Audison runs to 58 pages of highly technical detail on the design development and construction of the range. This is available to view on the Audison website – www.audison.eu. You need a fairly strong scientific constitution to get through it though!
All you need to know for context in this article is that the tweeters (TH 1.5 II) and woofers (TH 6.5 II Sax) carry a combined retail price of just short of £2K.

In the Porsche, they are driven by an Audison Voce 5.1K amplifier that in turn is fed by a bit TEN receiving its input signal from a proprietary Bluetooth interface. An Audison Prima APS 8 D sits in a tiny custom enclosure in the glove box firing downwards.
The woofers are set quite low in the doors on this vehicle. However the installer has managed to get some angle on the woofers to make them sit more on axis. The same is true for the giant-sized Thesis tweeters.
Brian and I share a good deal of music between us. However, we decided that to share the experience properly, we should audition the speakers with a piece of music not quite so familiar to us. We chose "Jupiter, Bringer of Jollity" from Gustav Holst's Planet Suite. The rendering was a Qobuz hi res (24bit 44.1kHz) one, performed by the London Royal Philharmonic Orchestra with Valdimir Jirowski waving the white stick about.
To read our review and hopefully share some insight to the performance of these speakers, download the full 4-page article by hitting the button below!