My Mustang Ford
Old meets new!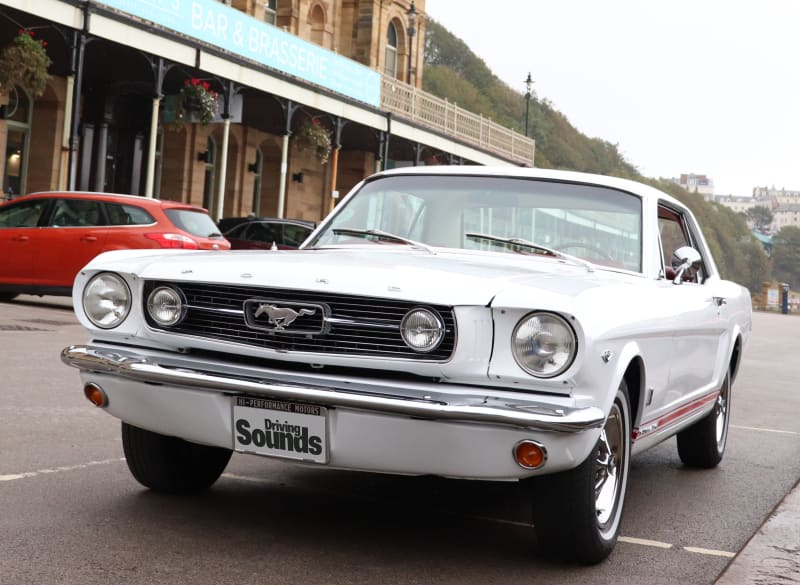 Classic cars and subwoofers have never been seen as a perfect match but the classic car market is experiencing rapid growth amongst a new type of owner who wants the luxury of excellent audio in their treasured classic.
"I've got a 1966, cherry red Mustang Ford". These words penned and sung by Chuck Berry ring in my ears every time I think of Bill Mathieson's white one! I was fortunate enough to be given the opportunity to visit Bill in Scarborough and find out all about his treasured classic and its impressive audio system.
Bill had spent many an hour online looking at American sites and drooling over Mustangs. He wanted a 1966 four speed manual. During this time, he spotted the perfect car for sale in America. The vintage of the vehicle was important, as although larger than the average UK road vehicle, it was the last year in which the smallest Mustang was made. After this, the model became too big and too showy for Bill's tastes.
As a pure coincidence the very car that Bill had spent time following online came up for sale in the UK at a new company set up just around the corner from Bill's mum's address!
Bill had some necessary repairs and upgrades to carry out. Many of these he did himself including upgrading brakes from drums to discs.
Bill got to a stage where his new daily driver was in very good shape physically and aesthetically and as he drives 5000 miles a year in it, he turned his mind to what could be done with the audio. As with most guardians of such vehicles, he wanted things to remain as stock as possible and so his first step was to send the original mono AM radio off to a specialist company to have the innards renewed. This involved replacing pretty much all of the electronics and refreshing with an FM/AM tuner. This failed to improve the sound sufficiently so, he set about finding a company who could help him to build an audio system.
Fortunately, he came across FOUR MASTER Source Sounds in Sheffield.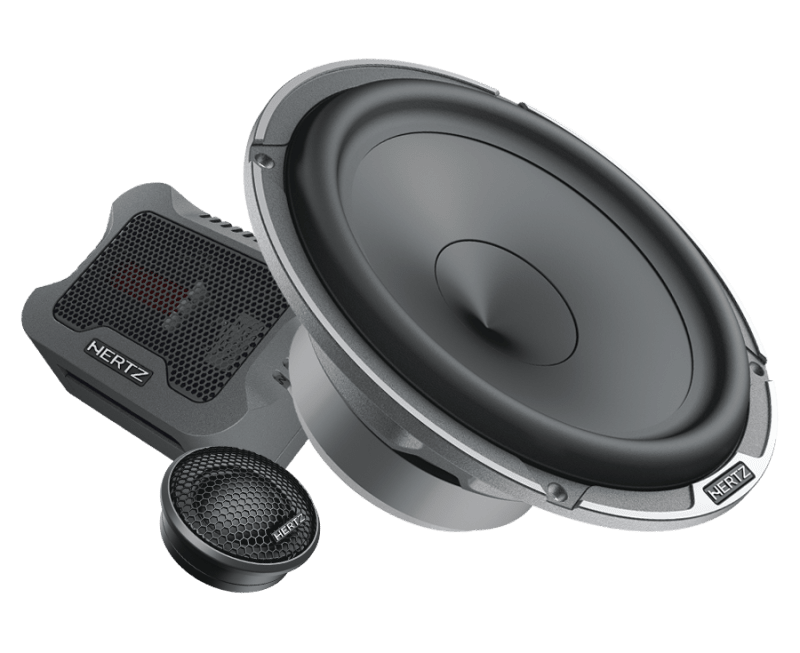 The initial discussions were about aesthetic. Paul convinced Bill that he could build custom speaker pods in the front kick panels. The kick-well builds contain a pair of Hertz Mille Pro MPK 165.3, 2-way component speakers. These are run actively with two channels of an extremely power-efficient Audison Prima AP 8.9bit amplifier driving the tweeters while another two channels run the 6.5" woofers.
The trimming of the build is truly exceptional and Bill reports that even other Mustang owners have to look twice before noticing them. The builds are flared to focus sound upward towards the ears.
While cruising, this car makes a lot of noise. Much of this is picked up through the tyres and amplified by huge expanses of door panel. This was quietened very effectively by the application of Skinz sound deadening material, although the car still speaks loudly when asked to!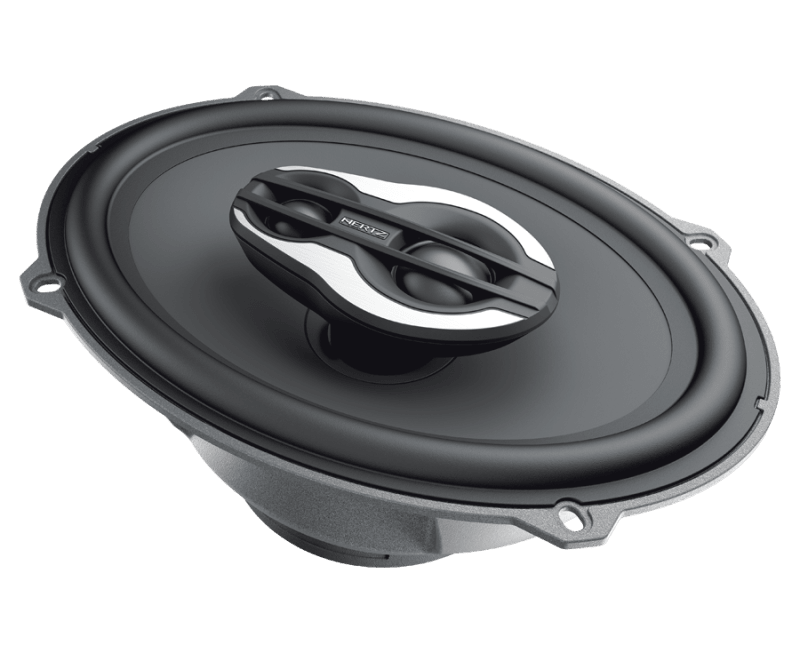 The interior volume of this vehicle seems huge and so Paul recommended rear fill speakers. These were an original option but were not fitted to this vehicle when Bill got it. After some digging around on line, Paul managed to find some original chrome-rimmed, cream-grilled rear shelf speaker covers. He also built a fresh rear shelf with enough substance to accommodate a pair of Hertz Mille Pro MPX 690.3, 6 X 9 coaxial speakers. These are run from the remaining two pairs of channels of the Audison Prima AP 8.9 bit bridged to offer plenty of power.
Again, the trim work is exceptional and everything looks like it came straight out of the factory.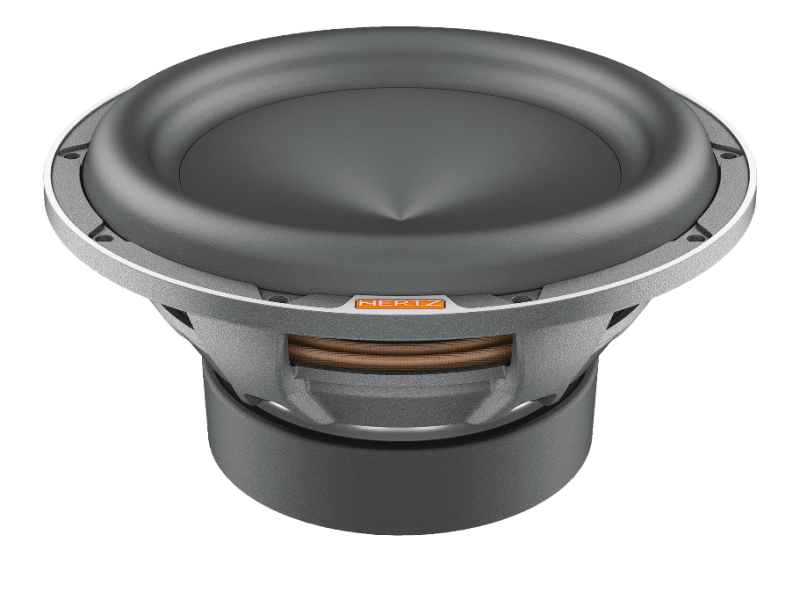 Behind the rear seat is a void that is now taken up by a custom sealed enclosure housing a Hertz Mille Pro MP 250 D4.3. This hefty subwoofer can take a lot of power and in this application, needs to in order to operate over the aforementioned exhaust note. Paul has installed an Audison Prima AP1 D that pumps out 540 watts RMS into the parallel-connected dual voice coils.
Returning to the source, we discovered that Bill's iPod played via a Bluetooth module into an FM modulator, as this was the most efficient way to get audio to the front-end of the system. For those who do not know, an FM modulator effectively sits an audio signal on a FM radio frequency. In order to listen one needs to tune the radio into the modulator. It would be logical to assume that quality of the source would be compromised as a result of this long chain to the input of the amplifier. We have run blind listening tests previously that have revealed a degradation in dynamics when using Bluetooth streaming rather than wires. However, the biggest improvement we were able to experience was as a result of streaming music from Tidal as opposed to Spotify.
I had a thoroughly great time meeting Bill. I admire his dedication to making this vehicle the very best it can be. On the way back to his garage, Bill squeezes his right foot to the floor just for fun! "That probably cost £5 in fuel", Bill shouts as he demonstrates the exhaust note of the mighty 4.7 Litre engine to us!
Get a personalised quote for an audio upgrade in your car here: https://www.fourmasterscaraudio.co.uk/contact