Audi A8 Pipes Up With Prima
Another car with a proud manufacturer's boast about its shocking audio system!
Anthony Yeates was born and brought up in Portsmouth. Son of a Naval Officer, Anthony still enjoys a number of careers which have elevated him to a life of some comfort. A lifelong music lover, Anthony has now found an unexpected listening environment, his car!
Anthony recently purchased a magnificent new Audi A8, however, he quickly became disappointed with the on-board entertainment and felt that it very much let the vehicle down. This irritated him to the point that he considered buying a different car; perhaps one that had an upgraded system such as those supposedly delivered by B&W, Harman Kardon, Bose or any other number of recognisable home hi-fi brands. This is a drastic measure to take but such is Anthony's passion for pure reproduction of the music he loves, it almost came to that!
I am very relieved to tell you that instead of this drastic and probably disappointing action, he did a search of the internet instead and discovered FOUR MASTER, Accutek in Winchester. Co-founder Stuart Crombie is amongst the finest audio upgrade designers and installers in the country and following in-depth discussions, Anthony entrusted him with improving the Audi.
The car itself offers a very quiet interior. Road noise and engine noise are kept to a minimum by clever design, the vehicle also features Audi's acoustic glass. The brief was a very recognisable one: "Make my car sound musical but don't change the look and feel!" Fortunately, it is a brief that Stuart has received many times before and one he is now expert at delivering to.
Stuart chose to work with Audison Prima equipment. Anthony's preferred genres require incredible amounts of dynamic range. A piece of orchestral music (try Ravel's "Boléro" for instance) can range from extremely quiet to deafeningly loud at the whim of the composer/musical director. There is also a need for surprising amounts of bass and sub bass. As an aside, sub bass in pipe organ terms begins at 60 Hz rather than the 80 Hz defined by hi-fi manufacturers!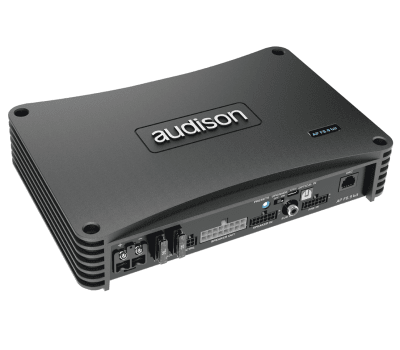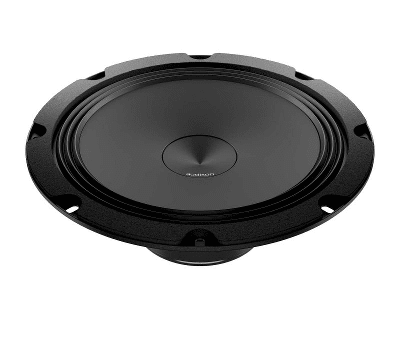 Stuart chose the tiny yet mighty Audison Prima AP-F 8.9 bit amplifier. He required enough power to reproduce low bass and enough channels to run a total of four speakers (including subwoofer). Up front Stuart installed the highly capable Prima AP 1 tweeters. These provide a wide dispersion characteristic with surprising accuracy for this level of tweeter. This helps open up the high frequencies and allowed Stuart to set a very wide and deep sound stage. These are paired with a pair of 8" woofers, Prima AP 8's. Although there is a position for mounting a 3" mid-range in this car, Stuart chose not to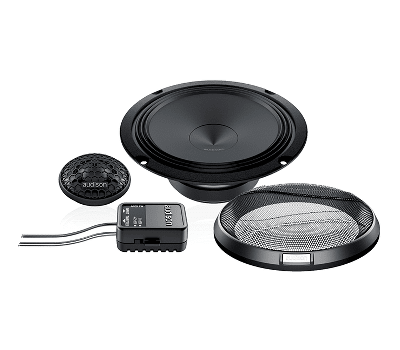 Anthony specified rear speakers and Stuart again chose to match the fronts with a pair of Prima APK 165's in the rear doors run passively
As important as any other speaker in this car is the subwoofer. Stuart has once again reached for the Audison Prima catalogue, choosing the extremely compact yet powerful APBX 10 AS. This 10" driver and integral 400 watt amplifier is mounted in a surprisingly compact enclosure which works hard to get the best out of both.
The all-important DRC remote controller allows Anthony control of image placement and sub level as well as offering volume control. It also allows for multiple sound settings that can be recalled at the touch of a button.
I salute Anthony for his bravery, for his dedicated research and for allowing us to speak with him and sit in his car and listen. He was extremely fortunate to find a FOUR MASTER and in particular Stuart, who shares a keen ear and eclectic taste in music with the vast majority of his customers.
Download the article to find out how it sounded!