Christmas Cracker for Car Owning Music Lovers
Welcome to the final bulletin of the the year from Driving Sounds and what a bulletin it is!
In November I happened to mention that my current favourite mid-priced component speakers are the Hertz Energy ESK-165L. I have heard these in a couple of cars one with a subwoofer and more impressively, one without. They reach phenomenally low and provide exceptional mid-bass for the modest £169.99 price tag and if you were not in a position to add a subwoofer to your car due to space or budget, you will be impressed by the rich bass that emanates from the 6.5" woofers. You all went mad for further details on these which was provided via a link to the
FOUR MASTERS
website. In appreciation of all the interest shown, FOUR MASTERS have kindly agreed to offer a whopping 25% discount on the retail price of these speakers exclusive to Driving Sounds Club members. All you need to do is order online and enter the discount code:
DSdecoffer
and a pair of these fabulous component speakers will be despatched for collection from your chosen FOUR MASTER. Click this link to get to the FOUR MASTER online store (
http://www.fourmasterscaraudio.co.uk/store/hertz-energy-esk-165l/
)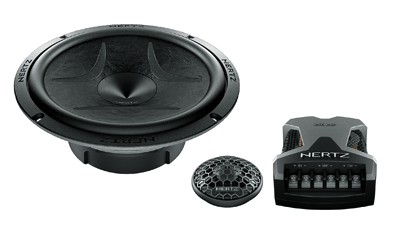 Read on for important news on our brand new Driving Sounds website as well as our Issue 4 sneaky peek along with other regular features.